Is Your House Suitable for Floor Heating with Air to Water Heat Pump?
Views:61 Author:Site Editor Publish Time: 2019-11-21 Origin:Site
Spring and summer is the golden time of the year to install the air to water heat pump floor heating system. During this period, many users might want to install a set of air floor heating system for their house. However, they do not understand the application scope of floor heating with air source heat pump (ASHP), and not all the houses are suitable for the installation of such a house heating system. This article will address this question for you, so that you will know more about the precautions for the installation of air heating pump.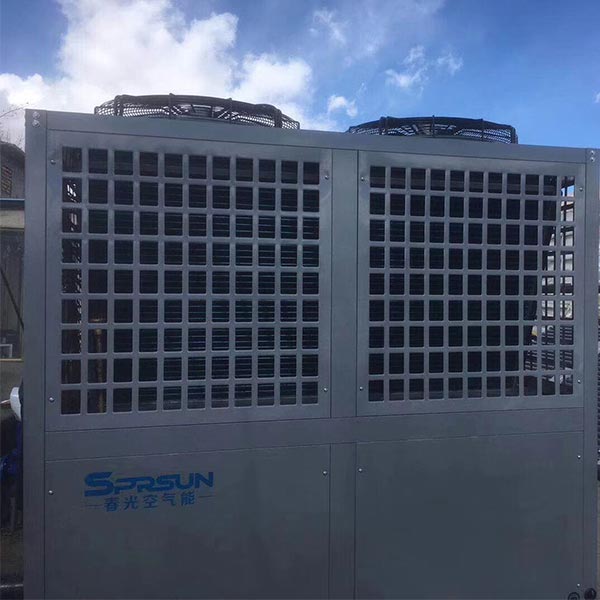 Indoor floor height is too low to install air source floor heating.
Before users are ready to install underfloor heating with ASHP, they should consider the floor height of their house together with the occupied height required by the installation. At present, in some country's technical specifications, it is clear that if the indoor net height is less than 2.6m, it would not be suitable to install air to water floor heating. Some customers might want to install electric floor heating, but traditional electric floor heating does not provide a cozy indoor environment as air source floor heating does.
Solid wood flooring is not suitable for air source floor heating.
Solid wood floor is made of logs by drying and machining. Its stability is not satisfying. It is easy to be swelled or deformed by the warm air from the floor. Therefore, we recommend that customers choose composite flooring for installation. Composite flooring is a kind of artificial material. Although it is not beautiful enough in appearance compared with solid wood flooring, its comprehensive performance is relatively stable and not easy to deform. Composite floor is therefore one of the most suitable materials for floor heating with ASHP.
Newly decorated houses are not suitable for floor heating.
The air source floor heating system is installed under floor tiles and boards, so the construction should be carried out before the decoration. For new houses, the floor heating installation should be planned before the decoration. If you really want to install ASHP for house heating, you can choose surface mounted radiators, and you can also use ASHP as the heating host. The comfort level of radiators is also very high, suitable for office workers and houses that have been decorated.
Above is the answer about whether your house is suitable for the installation of air source heat pump floor heating. Since the installation time and actual needs required by each house are different, customer had better contact a professional heat pump installer before the decoration so as to achieve the best effects. At the same time, we can refer to the above suggestions to avoid mistakes in installation. SPRSUN provides customers with high quality air source heat pump products. For details, please visit our air source heat pump page.