SPRSUN Upgrades Its Heat Pump Products with WiFi Control Function
Views:400 Author:Site Editor Publish Time: 2019-08-22 Origin:Site
SPRSUN, a professional heat pump manufacturer since 1999, recently upgrades its heat pump products in order to meet the requirements of more and more customers. The WiFi control function and a series of new and improved heat pumps are developed by our engineering team in addition to parameter updating.
WiFi Control (Optional)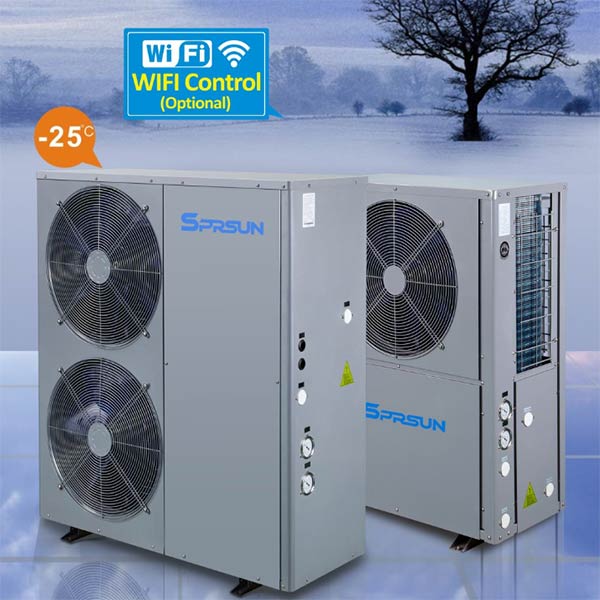 First of all, the WiFi control function (optional) is available now in SPRSUN air source heat pumps so that customers can control their air to water heat pumps through APP (both Android and IOS mobile phones).
The advantage of this function is obvious: the customer can turn on/off his heat pump or set water temperature anytime and anywhere as long as there is WiFi connection.
New & Improved Heat Pumps
A series of new function models are even added to the portfolio, such as low cost top discharge air source heat pump water heaters, DC inverter heat pumps, swimming pool heat pumps for water heating and cooling, household heat pumps for heating and cooling, etc.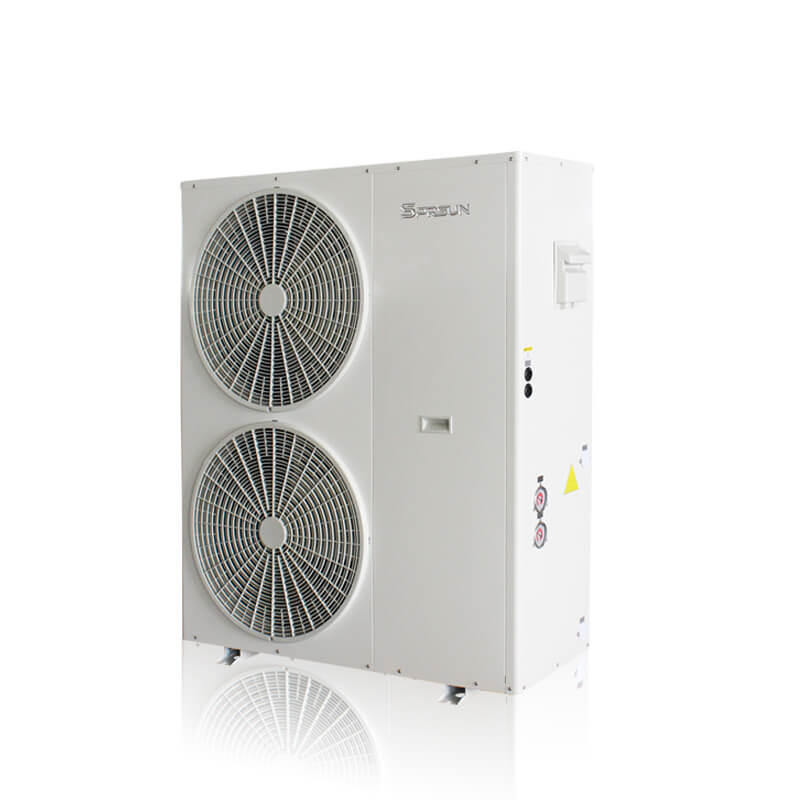 Existing heat pump models are also improved. For example, the max outlet water temperature of SPRSUN air source high temperature heat pumps (aimed at industrial/commercial water heating) can reach 80℃, compared with the previous max water temp of 75℃.
Therefore, customers now have more options to make when selecting the right heat pump model based on their specific needs.