The Advantages of Using Air Source Heat Pump Water Heaters for Hotels
Views:62 Author:Site Editor Publish Time: 2018-09-05 Origin:Site
Air source heat pump water heaters are widely used for hot water supply by hotels because of their advantages in high efficiency, high safety, environmental protection and low maintenance cost. Air-source heat pump water heater uses air as heat source to obtain heat from the air through low-temperature refrigerant and releases high-temperature heat after the compressor raises the temperature. The high-temperature heat is then used for water heating.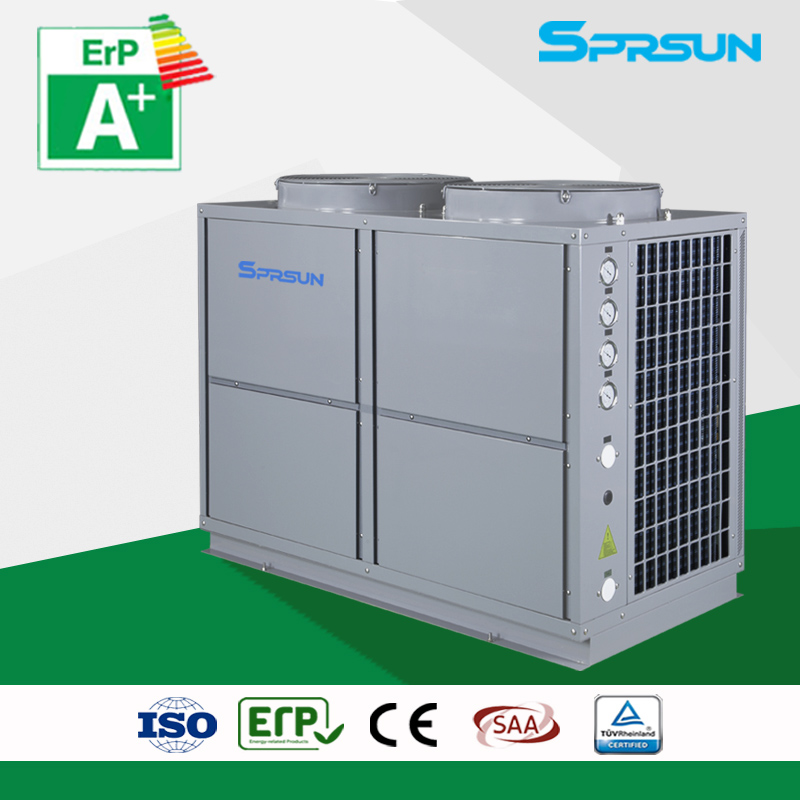 As long as there is electricity, the air-water heat pump can continuously obtain heat from the air and keep heating all day long, which is not affected by cloudy and rainy weather. The renewable heat energy in the air is consumed without any waste, toxic gas, carbide emissions. Therefore, it is easy for hotels to pass the inspection by environmental protection departments.
The hotel water can be heated by one or more heat pump units in parallel to meet the bathing water demand of up to thousands of people. Therefore, air source heat pumps are really a great solution for hot water supply in hotels regarding its economic advantages.
About Installation:
When the air source heat pump is used for heating, it needs to absorb the heat from the atmosphere and discharge cold air. Thus, hotel air source heat pumps should not be surrounded by piles of goods due to the heat transfer needs of the units. Air-source heat pumps for hotels are usually installed on the roof, balcony, or other outdoor areas. If installed indoors, they need to be placed where indoor ventilation is strenthened.
Why Choose SprSun Air Source Heat Pumps for Hotels?
1. Professional Manufacturer since 1999
SprSun has been in the energy saving heat pump industry for 19 years. We understand HVAC technology and business.
2. Quality Oriented:
We have complete quality control system, and our air source heat pump products are manufactured based on Europe standard while we adopt high quality world famous brand components.
3. 18-Month Long Warranty:
Within 18 months since the delivery date, if the product has any operation failure, under normal usage within warranty period, SprSun will provide free new assembly parts based on the proof documents.