Editor's note: Northern China's heating season is largely blamed for the region's smog and airpollution woes due to the enormous consumption of coal in the process. A startup in Jilinprovince aims to plug the problem by replacing coal with renewable geothermal power in anattempt to step out of the carbon energy era.
The heating season starts in November in northern China, where billions of tons of coal areincinerated for about five months. But, while bringing warmth to citizens, the heating processcreates smog and exacerbates air pollution.
A startup in Jilin - one of the major coal consumption provinces in the northeast of the country -has dedicated itself to replacing coal with clean and renewable geothermal energy.
Thanks to geothermal energy, water lying 15 to 400 meters underground stays at 10 to 20degrees Celsius. Cooling the underground water down to zero degree can release heat, whichcan be used to warm buildings. Theoretically, the water will then be released back to naturefree of pollution.
Li Dewei, professor of School of Earth Sciences at the China University of Geosciences, pointsout that geothermal energy can be adopted more efficiently than wind and solar energybecause season, weather and diurnal change won't disturb the utilization process.
But, he says, it requires advanced technologies to step out of the "era of carbon energy" andmarch into the "era of geothermal energy".
In fact, Groundwater Heat Pumps (GWHPs) based on geothermal energy technology have longexisted since being invented in 1912 in Europe and introduced in China in the 1990s. TheChinese mainland market is huge, but it developed slowly in the country due to safety concernsand a long payback period.
The GWHP market in 2013 reached 3.5 billion yuan ($539 million) with a growth rate of about10 percent on average, while the industry growth rate was about 3 percent, according to amarket report by abi.com.cn - a professional information website on household appliances.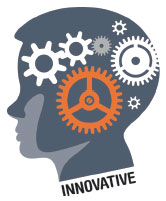 The Jilin startup - Hopenergy Co Ltd - is the first in the province tointegrate building information modeling (BIM) - an international digitalrepresentation of physical and functional characteristics of a facility -with building heating and cooling system.
"It can provide direct and precise information on engineering,quantifying engineering cost, progress and constructionmanagement," says Hopenergy founder Liu Ziqi.
Born in 1987, Liu grew up near a coal mine in a small town in the cityof Jiaohe, Jilin province, as his father was an accountant at one ofthe many coal mines in the town. Witnessing the coal miners'miserable lives with his own eyes has planted a seed in his youngheart to make a change.
To avoid being a coal mine worker, he studied hard to gain his Bachelor's and Master's degreeat Northeast Normal University. After graduation, he was invited to stay in school and teach, buthe turned down the offer and established his own startup in 2013.
The startup designed an integrated plan for a shopping-mall project in the city of Huichun, alsoin Jilin province. The mall owner had planned to use carbon for heating in winter and centralair-conditioning for cooling in summer, but turned to Hopenergy's plan based on GWHP.
The plan saved the mall operator 63,173 kilograms of coal and reduced emissions of 17,183kilograms of coal dust and 62,984 kilograms of carbon dioxide. In addition, it trimmed operatingcosts by one third each year.
The team accomplished the engineering work for the 21,000-square-meter building in just twomonths. According to Liu, their payback period is usually within three months.
Last year, the company upgraded its technology by replacing the underground water withrecycled water, promoting green energy to an extreme.
In 10 days of engineering work, they applied the technology on a 1200-square-meter building,saving them 4,428 kilograms of coal each year, with an annual running cost of just 20,000yuan.
But, Liu is not satisfied with just saving energy - he's relentless in pursuing improvement in thequality of living at the same time.
"We can't design energy-efficient buildings at the cost of people's comfort and health.Otherwise, it's meaningless," he says.
He discovered that individuals can't adjust temperatures with coal-fired central heating, soindoor temperatures can be too high during the warmer days in winter.
"Sometimes, we even have to open the windows because the indoor temperature can reach upto 25 degrees," Liu adds. "This is also a complete waste of energy."
Therefore, he led the team in developing a self-adjust temperature system, and is now applyingfor patent. The system can automatically adjust indoor temperatures according to the outdoorweather and the datamation of building functions, avoiding unnecessary waste of energy.
grace@chinadailyhk.com
(HK Edition 04/28/2016 page9)